Want to make sure you are prepared for the zombie apocalypse? Then make sure to fight back with the line of eclectic zombie weapons offered by Zombie Hammer, which are designed to last longer than cockroaches. These zombie survival tools are made in the USA, and they feature knuckle duster grips for extra punch in their look. With intimidating names like the Traumahawk, the Ventilator, the Predator, and more, these zombie fighting tools will soon become your favorite weapons to keep on hand. The Gack Rack will allow you to display your entire collection on the wall for easy access, and our Decapitator key chains will ensure that you never have to leave the house unarmed! Browse through these fantastic weapons to find the perfect piece to add to your home armory.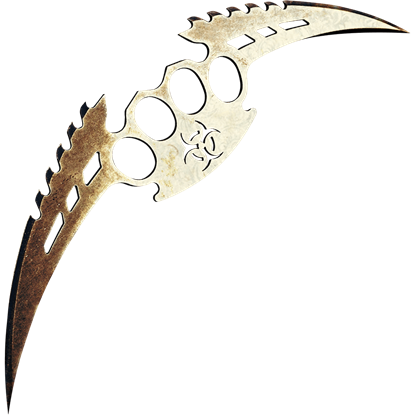 Item # ZH-016
A wicked looking weapon, the Angel of Death Zombie Blade will make anyone look like the latest incarnation of the Grim Reaper. The unique knuckle duster design features long, slightly curved blades extending from each side.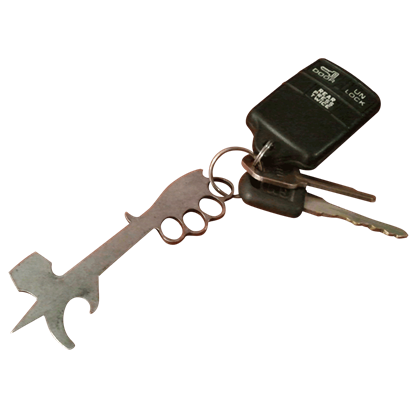 Item # ZH-008
Never overlook the little things when it comes to filling out your zombie survival kit. Small and handy, the Decapitator Key Chain is a must-have, one that allows you to de-cap any bottles that cross your path, apocalypse or no.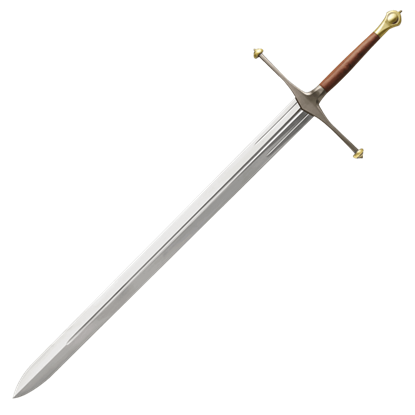 Item # Game-9
Ned Stark embodied the values of the North. As the scion of one of the great Houses of Westeros, Ned had considerable power, as well as great skill in war. Now, you can make Ice, the Sword of Eddard Stark, your own.