Imagine yourself wearing your perfect zombie costume, but instead of having rotted zombie feet, you are left with clean, casual shoes that stick out like a sore thumb. It does not have to be that way, though, as we offer excellent zombie feet and zombie boot toppers that will complete any zombie costume. Each of these costume feet and costume boot toppers is designed to be worn over your shoes in order to create an eerie zombified effect with exposed bone, ragged toenails, gore, and grotesque coloring. We also offer a variety of skeleton costume feet for zombies that have been a part of the horde long enough that all semblance of flesh is gone! Some of our Halloween foot covers are designed to cover just the toes, while others are made to fit over the whole foot. If you are looking for nothing less than perfection when it comes to your ideal zombie costume, make sure to pick out some of our zombie costume feet.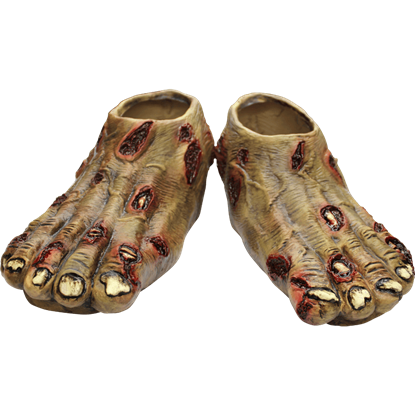 Item # HS-25336
Transform yourself into the literal walking dead with the help of this gory zombie footwear! The Rotted Zombie Costume Feet will let you practice your undead shamble with the authentic look of a decomposing reanimated corpse.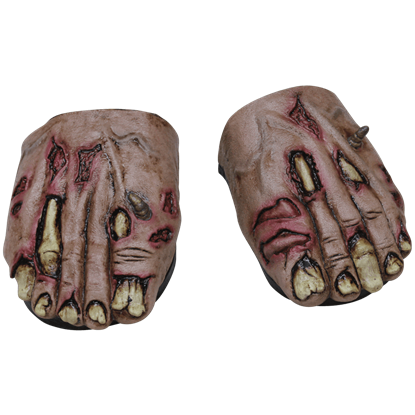 Item # HS-25326
For a disturbingly impressive addition to a horrifying costume, look no further than these Zombie Flesh Cover Feet! Gruesome and ghoulish, these tattered and decaying appendages are suitable for a walk about town with the horde.