Welcome the spirit of the wolf into your home with our wolf statues and collectibles. We offer a wide variety of wolf products here in quite a range of styles. Here you will find werewolf statues as well as wolf and fairy statues, displaying the dichotomy of this both beloved and feared beast. Our wolf statues are made of fine materials, like high quality cast resin and cast bronze, and many are painted or accented by hand. Also shop here for all of our wolf home decor pieces, ranging from wolf bookends and staplers to accent your desk as well as wolf trinket boxes, fantasy wolf art prints, wolf wall clocks, and wolf spirit boards to bring personal style to your home. For all things featuring wolves, from fantasy styled to ferocious, be sure to browse through our selection here.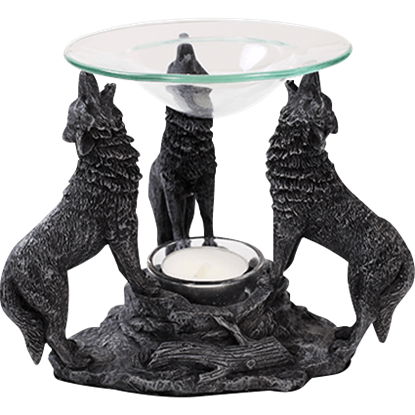 Item # CC10903
Burning oils is a great way to implement an aromatic scent throughout your home, especially in a decorative burner that displays your favorite animal. Create a comforting glow and a pleasing fragrance with this Wolf Trio Oil Burner.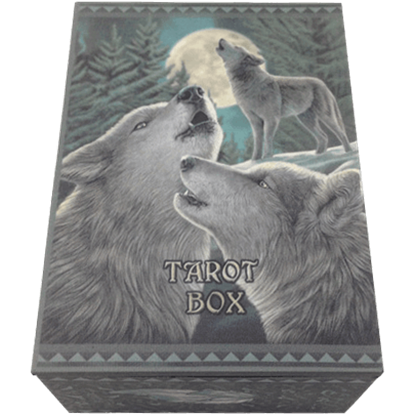 Item # CC11015
Much like many Wiccans, wolves also possess a mystical nature that allows them to connect to the spiritual world. Celebrate these powerful creatures and keep your deck of divination cards neat and tidy with the Wolf Trio Tarot Box.