The Tudor gifts offered here are a great series of small yet functional collectibles that are perfect for history buffs and Tudor dynasty enthusiasts. Our Tudor gifts feature great detail and historical accuracy in their design, ensuring that each piece serves as a miniature history lesson. Some items depict royalty or elements of the monarchy, such as King Henry VIII, Tudor coins, or the royal seal, while others display designs from the general historical period, like our Shakespeare collectibles. We carry sword letter openers, quill pens, pencil toppers, pewter miniatures, keychains, pin badges, thimbles, and other knick-knacks perfect for enjoying the style of the Tudor period. Take a moment to browse, and you are sure to find excellent stocking stuffers and historical prizes to suit your needs.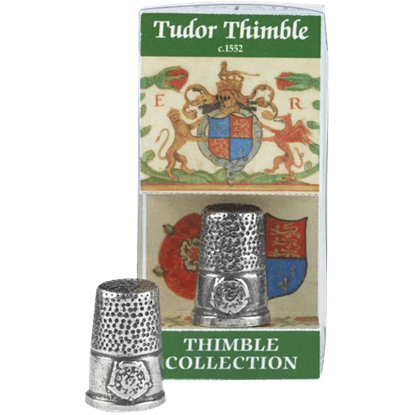 Item # WR-TUDTH
Even something like a thimble can be personalized and decorative. One look at the Tudor Thimble proves that point. This sewing accessory comes in an acetate box with an information card that details Tudor-era thimbles and their designs.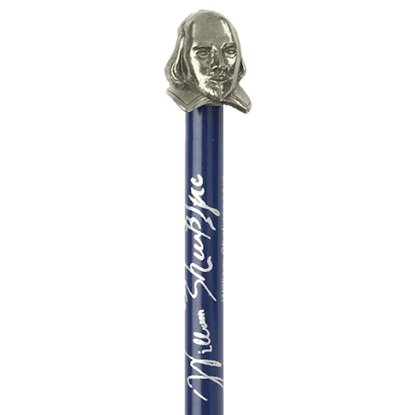 Item # WR-WSPT
This William Shakespeare Pencil Topper is made from lead-free pewter and is supplied on a red or blue pencil with Shakespeares signature printed on it in silver. It depicts the head of Shakespeare in a bust.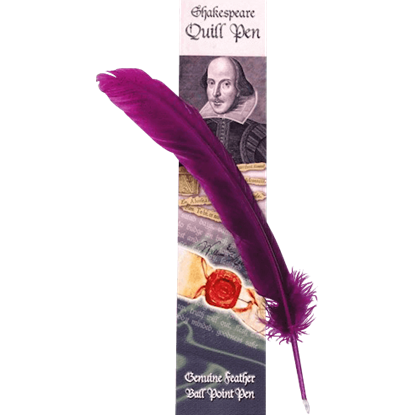 Item # WR-SQUILL
It is packed in a clear polythene bag with a full color information card, describing the history of the pen and information on William Shakespeare. This William Shakespeare Quill Pen is a great way to celebrate the playwright.