If your steampunk attire is lacking, then perhaps you are missing a key accessory. Look no further than our array of excellent steampunk accessories to elevate your look. Our inventory includes a wide range of pieces to complete any steampunk ensemble ranging from a prim ladies maid to a mechanically-minded engineer to a commanding airship captain and beyond. We carry steampunk purses and bags, steampunk bracers and wrist cuffs, steampunk belts and decorative buckles, steampunk gun replicas and leather holsters, steampunk magnifiers, steampunk hair accessories, and many other gadgets and trinkets to set your style apart. With designs for ladies and men, these Neo-Victorian accessories can appeal to anyone wanting steampunk flair. These finishing touches are sure to impress, so check back regularly to see the latest additions!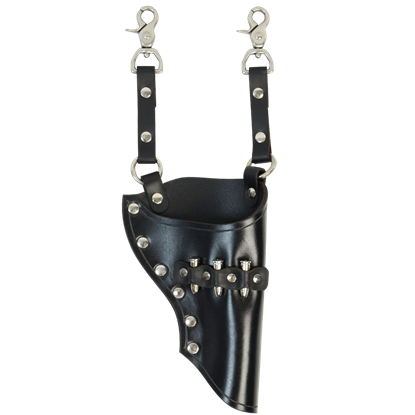 Item # DK1056
A pistoleer should never leave home without their trusty pistol at their hip, safe and secure in a holster. And nothing suits the style of a lone gunslinger quite like this Western Leather Gunslinger Holster, with its bullet accents.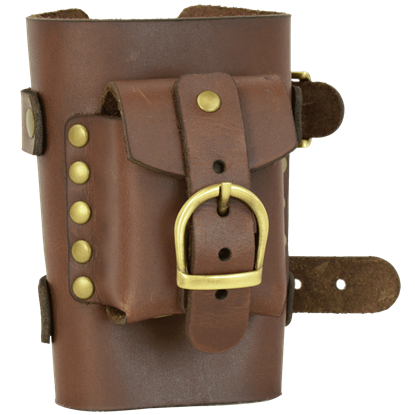 Item # DK6088
When your utility belt is at full capacity, consider this Wrist Cuff with Small Pouch for an additional storage slot. Also great for anyone who travels light, this leather accessory will keep your treasures secure and easy to reach.