The main weapon of the medieval period was the spear, not only for peasants but also for professional soldiers and even the noblemen. The spear was more effective at downing a charging wild boar because the blade created a wider, more lethal wound. It was equally as effective in battle, ripping holes in chainmail and armour. The spear is a relatively low in cost compared to a sword or axe. A medieval spear was relatively easy to use and very light in weight. Spears could also be quickly manufactured and can be used at a considerable distance from the target or enemy. We have Viking spears, Roman spears, thrusting spears, boar spears, throwing spears, assegai spears, and spearheads. All our medieval spears are fully functional and very durable for hunting, fishing or re-enactments.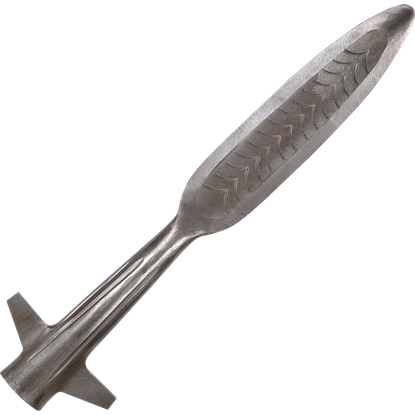 Item # HW-701118
Add the Winged Roman Spearhead to your own haft to create a one-of-a-kind pole weapon. It resembles the winged spearheads of centuries past. This hand-forged iron spearhead is a great item for DIY projects or historical displays.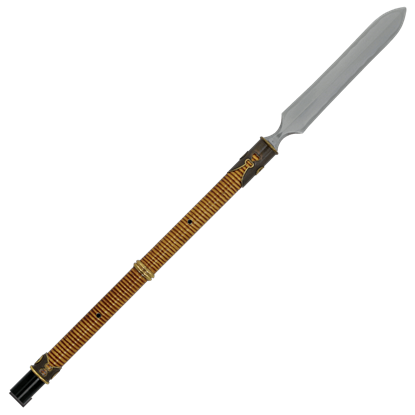 Item # SH2312
The Yari was an essential battlefield weapon of the Samurai and took great skill to use and maneuver due to its length and size. We now have two Yari designs, both based on originals dating to feudal Japan.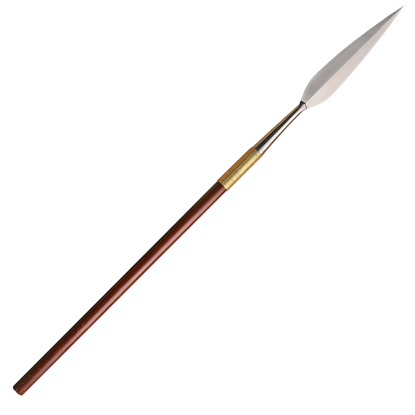 Item # 600314
The Zulu African Spear is based on the Iklwa, a famous short-staffed, large-bladed spear that carved out one of the greatest early African nations. The spearhead of this weapon is made of tempered high carbon steel.