For our selection of pop culture earrings, ranging from dainty superhero stud earrings to statement dangle earrings from your favorite movies, series, comics, and more, shop this section. We carry licensed pop culture earrings from a range of popular fandoms, including Game of Thrones, Harry Potter, Star Wars, and Star Trek, to name a few. Shop everything from superhero earring stud sets to Zelda sword and shield earrings. Our light saber earrings make a big impression, and our Star Wars screw back earrings are great for both men and women with pierced ears. Keep checking back as we add more items to this growing category.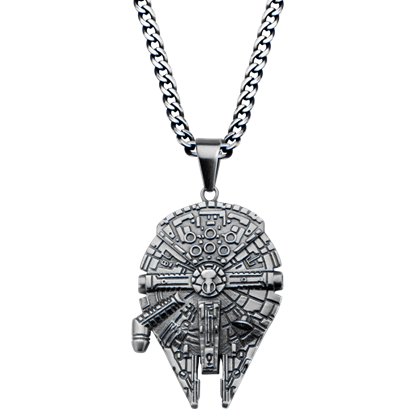 Item # SO-1273
Despite its aged appearance, the Millennium Falcon is equipped with one of the fastest hyperdrive engines in the galaxy, enabling it to outrun Imperial ships. This Millennium Falcon Necklace makes a daring personal accent.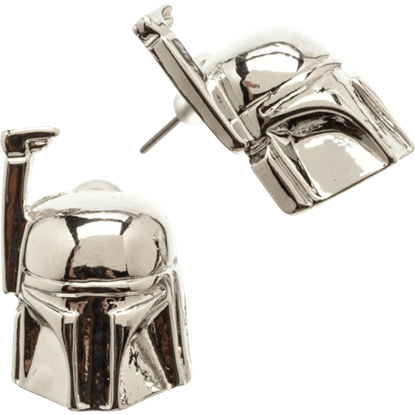 Item # BM-0240
The infamous bounty hunter from the original Star Wars trilogy, Boba Fett remains a popular character among fans. The Star Wars Boba Fett Earrings make a fantastic accessory with their 3D design in the shape of Boba Fetts helmet.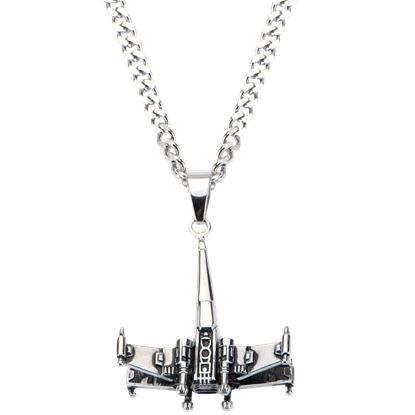 Item # SO-1271
The X-Wing starfighter was used by the Rebel Alliance. Agile and deadly in dogfights, the X-Wing was also equipped with a hyperdrive for long range travel. This X-Wing Starfighter Necklace makes an engaging personal accent.