Avast! If you have been yearning to decorate your home or office in the way of the pirate, our pirate home decor and gifts section is the place to find everything you need! We offer a wide variety of home decor items all decorated or shaped like pirates or pirate symbols, such as our pirate wine table or pirate skull bookends. We offer pirate coasters, pirate ashtrays, and pirate incense burners that are sure to look great on your coffee table but would also look quite nice on our pirate tables! Our pirate tankards and pirate wine bottle holders are great additions to kitchen and party displays. Many of our pirate home decor pieces are painted by hand to reveal excellent details, and many are accented with iconic pirate imagery, such as skulls, pistols, and cutlasses. No matter where you wish to decorate with pirate style, we have a piece for you here in our pirate home decor collection.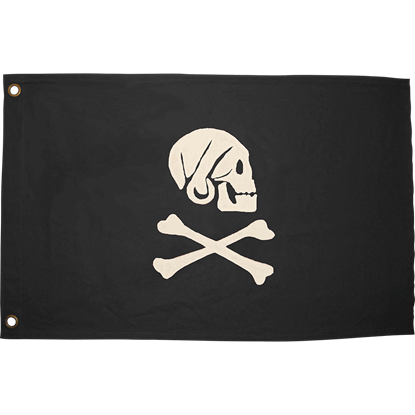 Item # LXHREF2
There are few pirates as infamous as the one and only Henry Avery, his iconic emblem a symbol of an impending raid from scoundrels of the high seas. Implement this sinister symbol into your decor with the Small Henry Avery Flag!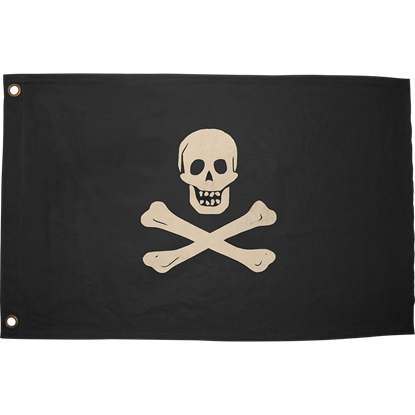 Item # LXJREF2
A sinister symbol of piracy since the early 18th century, the Jolly Roger has become a well loved emblem for fans of the pirate life. Prove yourself a swashbuckling buccaneer in your home decor with the Small Jolly Roger Flag.