Do you have the right mens legwear to match the gothic style of your gothic shirts? If not, we have you covered with an assortment of gothic pants and black trousers that are sure to be right up your alley. We carry all sorts of gothic trousers and printed cargo shorts that are sure to please your sense of style. Depending on your preferred style of gothic fashion, you may appreciate our gothic punk trousers, mens industrial pants, or rock couture jeans. Many of our gothic pants feature bold graphic prints such as barbed wire, blazing dragon fire, skeletal grim reapers, and more. While these pants are sized for men, many offer a unisex look that even ladies can wear. Do not neglect any aspect of your gothic fashion with help from the gothic pants, gothic shorts, and gothic trousers!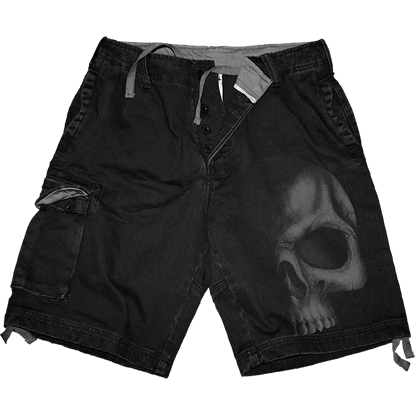 Item # SL-TR204935
The emergence of this shadowy skull from the inky blackness is hardly a herald of doom. Instead, it comes on this Shadow Skull Cargo Shorts, a stunning garment that is great for any gothic guy to wear.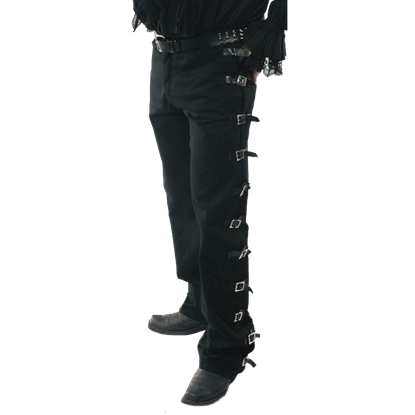 Item # FX1076
What are you to do when an occasion calls for something subdued and subtle, but you still want to show off your style? You can wear these Side-Belted Gothic Trousers. They are not too outlandish and still stylish and unique.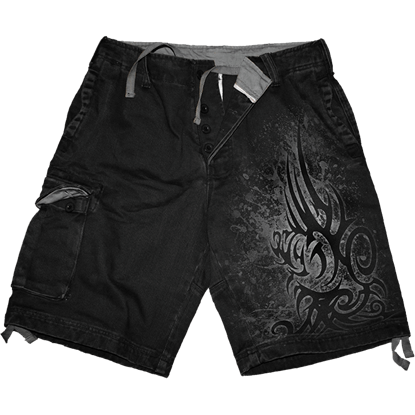 Item # SL-00456
Get a hardened edge and a great gothic look with the Stained Tribal Cargo Shorts. These shorts are stone washed and made from 100 percent cotton denim, offering a great fit and look so you can wear them with any style.