We at Medieval Collectibles understand the value of a good cape; like any good accessory, a good cape or robe can make or break an otherwise excellent costume. So if you believe that your costume needs that flair that only a good cape can provide, then you need look no further then here, at our costume capes and robes. Not only do we carry various styles of capes, in different sizes and cuts, but we also carry several different colors of capes and robes. We have hooded capes in black, red, and white; we have hoodless capes in red, burgundy, and black. We have capes that reach nearly the floor and capes that stop just-short of the knees. And if a cape is not the touch you need, then try out a robe; we offer a number of robes that can make any costume a bit more intriguing and mysterious, if not down-right mystical. And of course, our robes can also stand alone as the beginnings of great costumes, if that should be your wish. So if your costume is missing something and you cannot put your finger on what that something is, check out our costume capes and robes; your costume might just be missing a good cape or robe.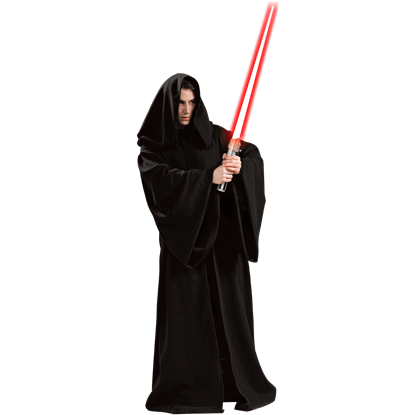 Item # RC-888223
Consider the various roles the Star Wars fan can complete with the Super Deluxe Adult Sith Robe. Shall you take the form of Darth Sidious, aka The Emperor, or his apprentice, Darth Maul? The choice is yours with this hooded cloak.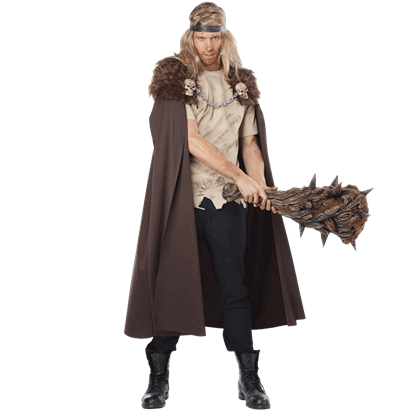 Item # CAL-60647
The world of an ancient warrior is harsh and unforgiving, but you have proven yourself even more brutal and fearsome. No one will dare to challenge your hard-won rule when you drape the Warlord Costume Cape about your mighty shoulders.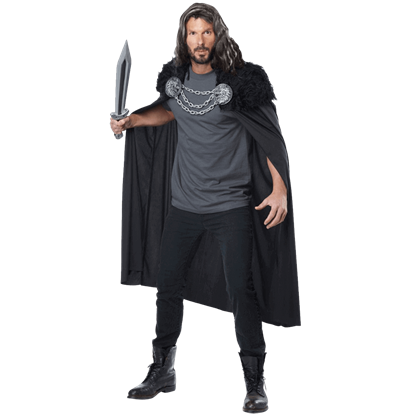 Item # CAL-60648
Lead your pack to victory wearing Wolf Clan Warrior Costume Cape. Rugged yet regal, this adult costume cape features a thick faux fur mantle and antique silver tone medallion pins emblazoned with the face of a snarling wolf.