Our medieval goblets and chalices are the perfect addition to drinkware collections and feastware sets. With styles ranging from historical to gothic and fantasy, our goblets and chalices category has something for everyone. Here you will find high quality cold cast resin goblets with stainless steel inserts that make them functional pieces to enjoy your favorite drinks from. These goblets feature skull, knight dragon, greenman, Viking, and even pirate designs. We also offer pewter goblets for your most refined occasions or collections. Our chalices have silhouettes that are similar to our goblets, though they may differ in their sizes and have a more ceremonial use. Shop pewter chalices for medieval weddings, Renaissance fairs, and other special occasions here.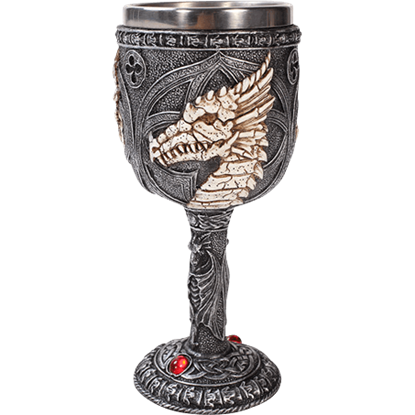 Item # CC11049
One of the most frightening creatures to come out of medieval folklore, dragons ignite fear in all who behold them except, of course, the noble knight. Give this sinister serpent a place at your table with the White Dragon Goblet!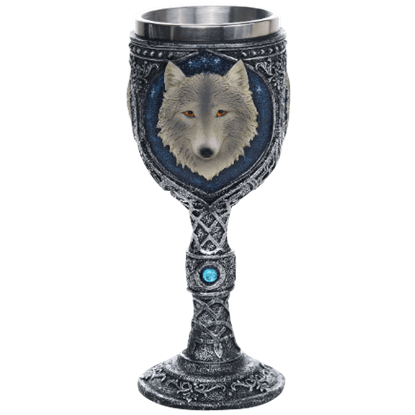 Item # CC11745
When you decide to use this White Wolf Goblet, legends of werewolves and covert ceremonies come to life! This goblet, made from cold cast resin, is skillfully painted by hand and looks like it was taken out of a medieval storybook.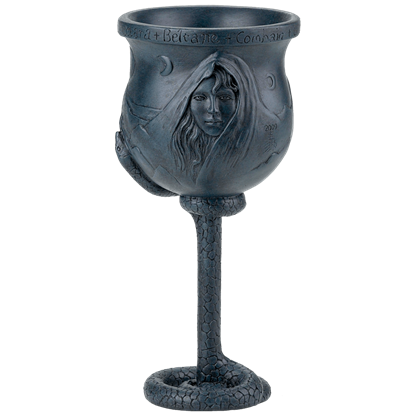 Item # 060-2012
Just like every good witch needs a broom and a cauldron, she will also need a good chalice. They are great for spells and sacrifices. The Witch Chalice will fulfill most, if not all, of your witching needs.