If you have been wanting some unique decor items to spice up your kitchen, check out our kitchen accessories section! Here you will find odds and ends that will really transform your cooking space into something unique. We carry medieval, pop culture, and fantasy kitchen gear here, including dragon and superhero cookie jars, spatulas, dish towels, and more. Check out skull measuring cups and mixing bowls as well as beautiful fleur-de-lis cookbook stands and paper towel holders that will bring Renaissance beauty to baking experiences. Make your kitchen reflect your personal taste with novelty salt and pepper sets, fantasy art serving trays, and more from our medieval kitchen accessories section.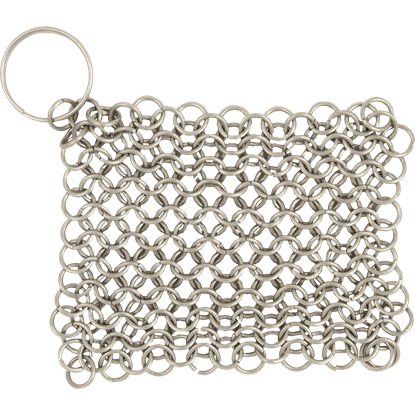 Item # HW-700698
Whether you attach it to your bag or keys as a statement-making personal accessory, use it to clean your cast iron cookware, or both, the Chainmail Scrubber is a great way to bring a touch of the Middle Ages into your life.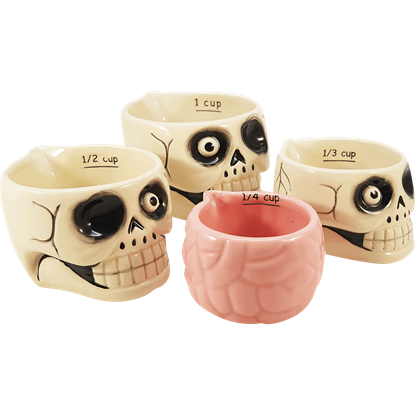 Item # CC11722
Who knew that adding a hint of macabre to everyday life would be this practical! In an adorable twist on classic kitchenware, the Nesting Skulls Measuring Cups provide charming gothic flair without compromising on needed function.