Shop our selection of fun holiday globes here. Within their round glass orbs, scenes and characters appear among flurries of glitter, snow, or both, ready to delight come the holiday season. We carry a selection of fantasy and medieval themed snow globes and pop culture water globes, all with a festive holiday twist. Shop our Star War Christmas globes, featuring characters like Jedi master Yoda and an imperial Stormtrooper dressed for the holidays or trimming the Christmas tree. Our holiday globes make great Christmas gifts and other celebrations, often becoming wonderful keepsakes of the season or cherished collectibles. With many of our water globes made out of high quality materials, they make for charming decorations among the rest of your holiday home decor.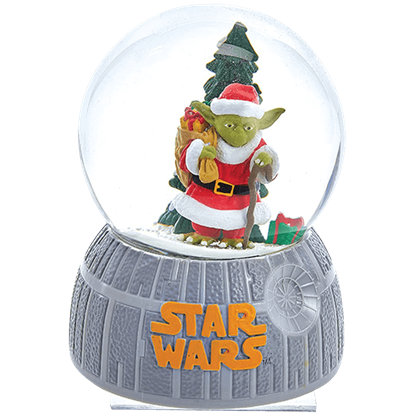 Item # KT-SW8161
Dressed in the red and white robes of Santa Claus, Yoda carries a pack of presents on his back for all the good Jedis in the galaxy. The Star Wars Musical Santa Yoda Water Globe is a thoughtful gift for the Star Wars fan in your life.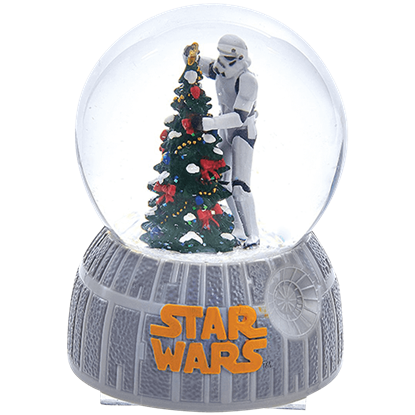 Item # KT-SW8162
This Stormtrooper has been assigned a task of utmost importance to the Empire. The Star Wars Musical Stormtrooper Water Globe depicts the iconic Star Wars soldier carefully decorating a Christmas tree as flurries of snow surround him.