Helmets are a distinctive part of any warrior attire, whether he or she is from the medieval era, a world of fantasy, or anywhere in between. At Dark Knight Armoury, we offer an absolutely huge selection of helmets, all offered from some of the top suppliers possible, to ensure that you get a helmet to protect your noggin, you do so with quality armor and with great style. Like so many other pieces of equipment from the Middle Ages, helmets are incredibly varied. They come in dozens of different styles, many of which are attributed to many different cultures. Some are more effective than others, while others are far more appealing because of their appearance. But the one thing you can rest assured of is that when you get your helm here, you are definitely getting a quality helmet that look great, whether you wear it or display it on a helmet stand as a display in your home or office. And like the rest of our medieval wares, we endeavor to offer as wide an assortment of helmets, from as many sources, cultures, and time periods as is possible. Of course, Greek helmets and Roman helmets are well-known and so we carry lots of those, ensuring that reenactors and collectors who are interested in early history can have the helmet of their dreams. We also offer Viking, Norman, and Saxon helmets, for those who are interested in the helms worn by those during the early era of the medieval times. Medieval helmets offers some of our most numerous options, ranging from sallet helms to great helmets to pot helmets and more, while our selection of fantasy helmets includes impressive examples from the world of fantasy and fiction, so much so that they are sure to be impressive no matter what. The leather helmets we offer range from medieval to fantasy and beyond, and are great for a variety of situation and uses, too. We also offer helmet stands for displaying your helmets, as well as miniature helmets for the collector who prefers to keep things small and space-efficient. And that is only a small sampling of what we offer, so if your interest has been piqued, then take a moment to browse through the helmets section at Dark Knight Armoury, to see what is out there and what else might capture your interest.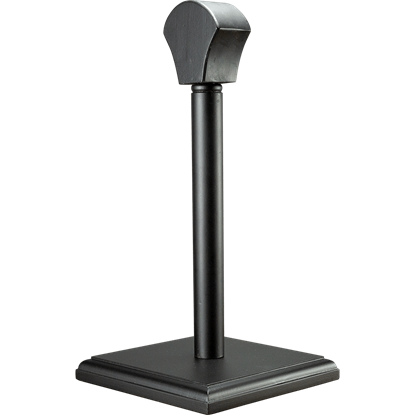 Item # ZS-910942
Create an impact when you display your helms on this distinctive wooden helmet stand. This helmet stand will accommodate any full sized helm. The helm stand is a perfect way to accent and display your favorite helm collection pieces.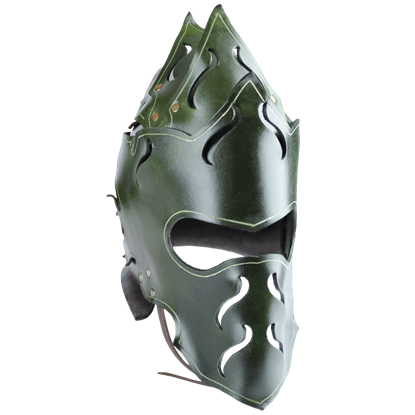 Item # RT-256
A ruthless battlemage with undead horde seeks to ensnare the kingdoms of this land. Warriors from every race must band together. The Woodland Leather Helmet belongs to the skilled Elven guardian whose loyalty lies with the forest.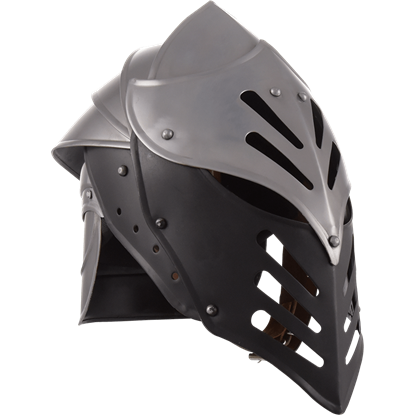 Item # MCI-2654
Appear as a Rakh of the Black Ice Essence by combining your Black Ice armour set with the Black Ice Helmet. This officially licensed ConQuest helm is made from 18-gauge mild steel, able to withstand the harsh blows of LARP battle.