Medieval Halberds were effective weapons during the Medieval Era. Skilled soldiers on the ground could easily take down their opponents on horseback using halberds. Halberds have three parts that make up the head. There is the bladed for slicing through armour, the spike for thrusting and the hook for was used to take down armed opponents on horseback as they rode by, you could just snag them off. It was like three weapons in one. We have great line of functional Medieval halberds for your re-enacting needs, whether you participate in the SCA or Stage Combat. We also carry decorative halberds for theater productions, stage props or just like to collect and display them in your home.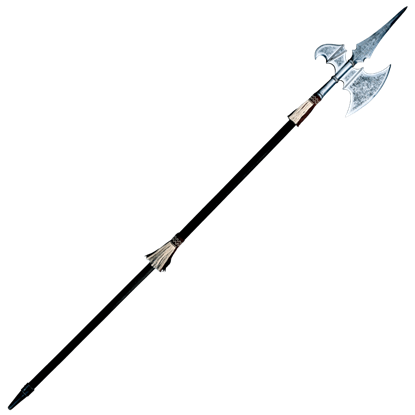 Item # MA-8501S
The halberd has been a staple in medieval warfare for years. The combined functions of an axe and a spear make this a deadly armament. This particular halberd, the Spanish Parade Halberd, by Marto, is a reproduction of a 16th C. weapon.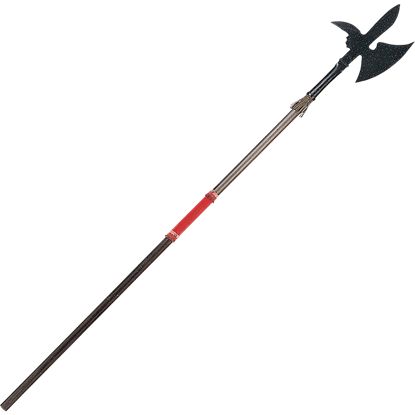 Item # ME-0103
A popular weapon amongst soldiers during the medieval era, the halberd was a versatile weapon against cavalry and foot soldiers. The Spurred 16th Century Decorative Medieval Halberd is an exquisite replica of this medieval pole arm.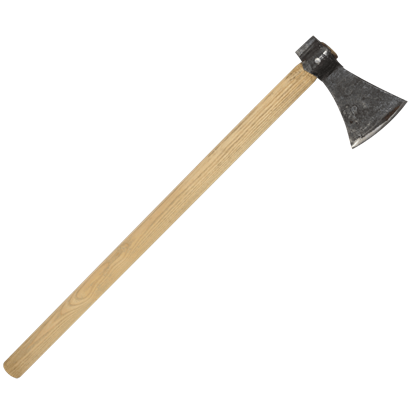 Item # XB2078
Unlike the sword, which is purely a weapon of war, the axe is an item that has uses in both war and peace. This medieval Utility Axe is a perfect example in that regard, possessing form enough to useful during both.