We have many appealing styles of gothic pendants. Our variety of eye-catching gothic necklaces and pendants come at affordable prices, especially for their level of detail and craftsmanship. Many of our goth pendants are cast from fine English pewter, and a number of them also feature sparkling Swarovski crystals, enamel, beads, and other accents. We offer goth necklaces that come on a chain, cord, or ribbon, as well as goth pendants that are sold individually. Our gothic bat pendants, gothic cross pendants, gothic dragon pendants, gothic pentagram pendants, gothic skull pendants, gothic spider pendants, and other striking pieces ensure that there is something to suit any taste. Pick one out as a personal accessory, or choose one to be a stunning gothic gift for a special someone!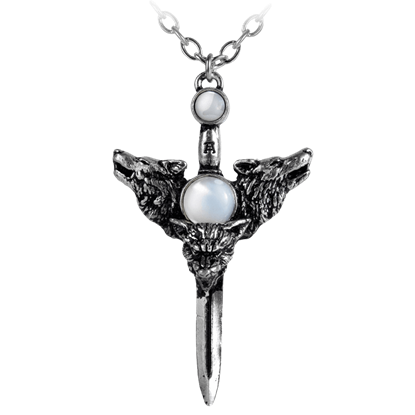 Item # AG-P229
Beware the pull of the full moon, and guard yourself with this silvery dagger with inset moonstones. The Wolverine Moon Necklace displays a trio of wolverines set around a round moonstone placed at the hilt of the knife.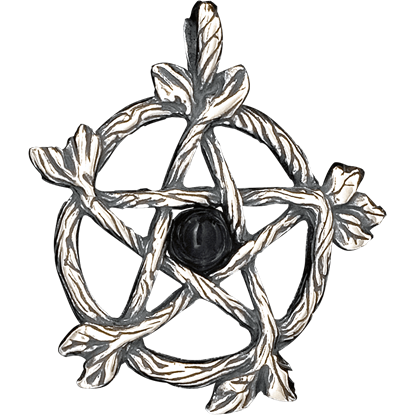 Item # CE-834-238
Evoke spirits of nature with the Woodland Pentacle Pendant. This unique item carries an ancient belief with it that few may understand. Be sure not to pass this up if you are interested in the supernatural or nature.