Be as enchanting as a fairy king or queen when you wear our fairy pendants and charms. Made of high quality materials like sterling silver, white bronze, and fine pewter, we offer an incredible selection of fairy pendants and charms perfect for wearing on your own necklace chain or cord or for attaching to your own charm bracelet. Many of our fantasy fairy pendants display the images of fairy maidens in flight and fairy queens. Shop gorgeously detailed fairy wing pendants, fairy moon charms, gemstone fairy pendants, and delicate fairy charms here, all ready to add unique fantasy style to your everyday looks or special occasion outfits.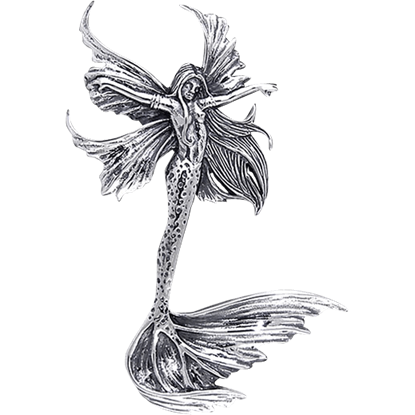 Item # PS-WZPD136
Fairies not only enchant the forests but also fill the seas with their magical charms. Inspired by the art of Amy Brown, the White Bronze Sea Sprite Fairy Pendant features a winged cousin of the traditional mermaid.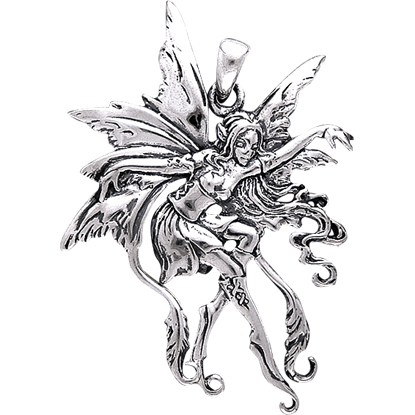 Item # PS-WZTP2826
Fairies are mystical creatures of nature, and the White Bronze Vines Fairy Pendant celebrates this connection of magic and the natural world. This plant fairy bends over slightly as she begins to create trailing vines.