Incorporate fairy style into any look with our fairy hair accessories. We carry a selection of elegant hair accessories featuring the imagery of the fairy realm here. Whether you are adding a touch of enchantment to your everyday look or embellishing the beauty of a cosplay or themed outfit, look no further than this category for the right hair pieces. Shop fairy hair clips, fairy headbands, and fairy hair bows fit for fairy maidens, princesses, and queens. Fairy ponytail holders make it easy to wear a touch of magic any day. When you want to wear the beauty of fairies in every part of your appearance, be sure to browse through our selection here.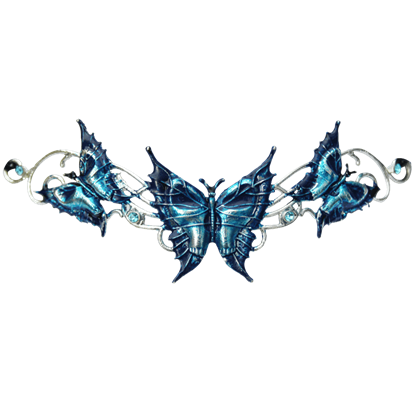 Item # 090-EHB07
You will never feel more magical than when encircled by this trio of butterflies. The versatile Blue Butterfly Hengeband can be worn as either a circlet or a necklace, the perfect fantasy accessory for any ethereal outfit.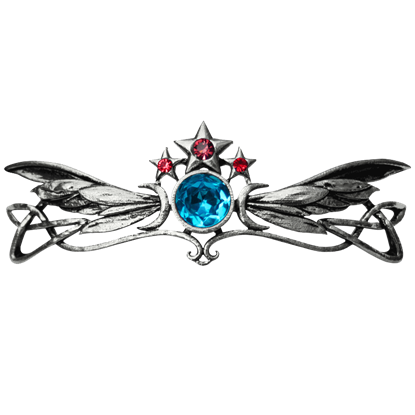 Item # 090-EHB06
Adorned on each side by elegant, outstretched fairy wings and twin crescent moons, a light blue jewel sits at the center of our Fairy Moon Hengeband. A versatile piece of fantasy jewelry, wear it as a regal circlet or necklace.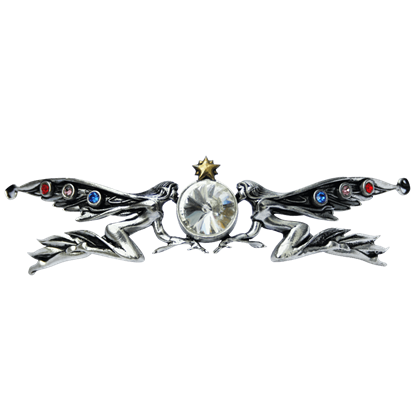 Item # 090-EHB02
Embrace the magic of fairies with our Fairy Star Hengeband. A delicate circlet or necklace, this piece of fantasy jewelry depicts two serene fairies with colorful gems in their wings flanking either side of a bright white crystal.