We offer a wide selection of medieval drinking glasses, tumblers, and ale glasses. We offer pint glass sets and drinking glass sets as well as individual glasses that will bring unique style to your table settings and drinkware collections. Shop gothic drinking glasses here as well as medieval and dragon pilsner glasses, engraved gothic angel glasses, and even skull-shaped drinking glasses. Many of these medieval glasses and tumblers have pewter emblems, embellishments, or bases for a fine dining look. Whether you are preparing for your next special occasion or just looking for something different to add to your drinkware, shop all our drinking glasses here.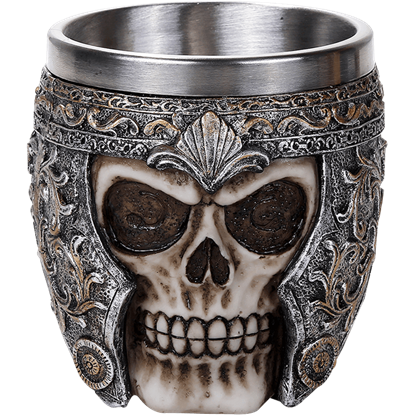 Item # CC12516
The best way to relish in your victory in battle is to do partake in the classic act of drinking from the skulls of your enemies. Luckily for you, the Warrior Skull Cup makes this action twice as easy and infinitely more sanitary.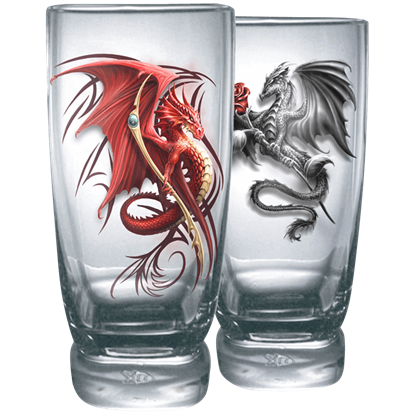 Item # SL-00762
The noble dragon and mighty wyvern have been feared for ages. What better way to toast to your health than with the Wyvern Water Glass Set! These incredible glasses feature the mighty dragon and her wyvern companion in stunning graphics.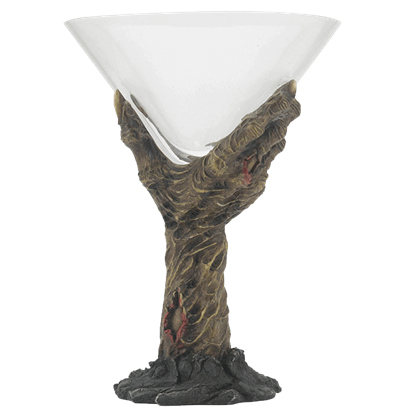 Item # WU-1464
Embrace the apocalypse and the living dead with a cocktail in the elegant Zombie Hand Martini Glass. This original item is sure to be a conversation started when hosting your next social event, so do not pass up your chance to own this.