These ornamental swords are reproduced with attention to every detail by Denix, a famous Spanish replica maker. Swords are replicated to the original size, weight and appearance. Their swords are constructed of high-grade casting alloy and genuine European hardwoods used where applicable, they are giving knowledgeable users and collectors an unique opportunity to own an antique weapon which could only be found in museums. Apart from their technical and artistic aspects, these sword reproductions are unique not only for collectors, but also for those people who wish to give a gift or for someone who wants to decorate their home or office. These swords are great for theatrical productions, not to mention film studios or interior design professionals.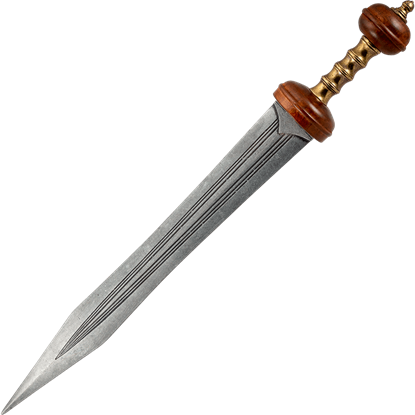 Item # SD4140
The Roman Sword With Scabbard, also called a Gladius, evolved from weapons captured during the Roman campaign in the Iberian peninsula. By the first century A.D., it had been refined to the form shown in this replica by Denix.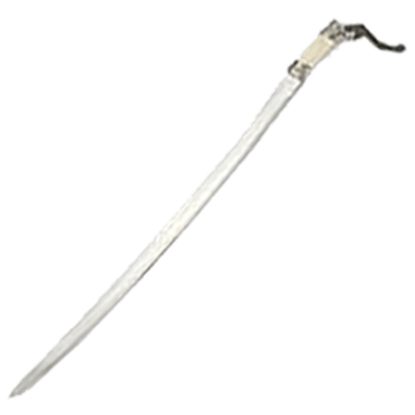 Item # SD4135
The Sabre made by Denix is a Russian replica. It was also called the Shashka. It features amazing details and measures 38 inches long. The Sabre is a beautifully made replica that is great for reenactment or display purposes.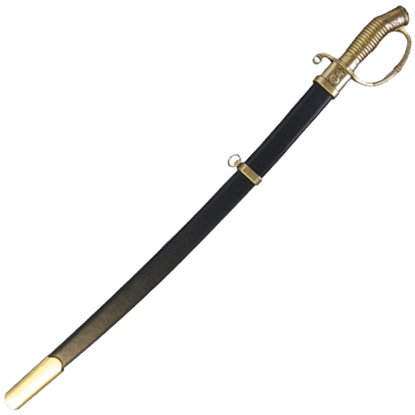 Item # SD4191
Taking its inspiration from the weapons of historical Russian officers, the Saint George Russian Saber is a unique addition to any historical weapon collection. This decorative sword has a brass tone hilt decorated with crosses.