For something to soothe your more traditional sensibilities, look no further than the Classic Fine Dining Collection when it comes to decorating your dining room and kitchen. This collection blends an antiqued look and feel with symbols and sigils from history, creating a unique fusion that is not only eye-catching but also memorable. This collection is filled not only with unique twists on dinnerware, but also with a variety of cool kitchen accessories that will help you organize, prepare, and craft the meal you want to serve at your next feast or deliver to your family. Butter dishes, condiment spoons, creamer sets, serving bowls, bowl stands, salt and pepper sets, cook book stands, place card holders, tiered stands, and more are all what you can find here. Each piece is elegantly crafted with scroll work designs and finished with antiqued patina, ensuring that no matter what accent you add to your kitchen, it brings with it an aged look and feel that is sure to impress and intrigue. They are also great filler pieces that work well with a variety of other collections and looks. So if you find yourself needing something new for your dining experience or for your kitchen, take some time and see if our Classic Collection is just what you need.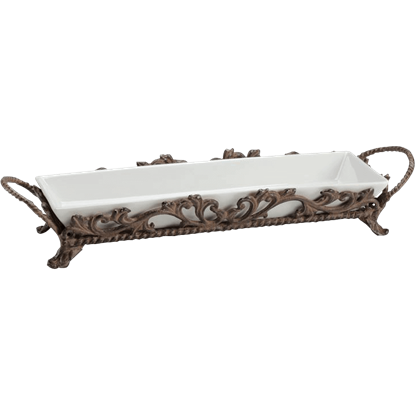 Item # SI-33961
If you are planning to serve a formal meal with several courses, be sure that your servingware is up to snuff! The Classic Serving Tray is perfect for offering crudites, bread, or other canapes to your guests.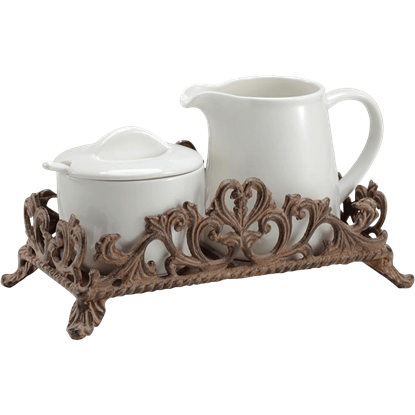 Item # SI-33960
Coffee and tea make great additions to any gathering at your home. Make your guests feel at ease with the addition of the Classic Sugar and Creamer Set to your table. This set includes a sugar bowl and creamer with an ornate stand.