Here you will find a wonderfully unique variety of Christmas ornaments. We have ornaments to suit any taste, from steampunk and fantasy themes to medieval and Celtic themes. Stop in and have a look! We make some of these ornaments right here in our own shop out of wood, leather, and other quality materials. Looking for something different, something that will stand out? You are in the right spot! Shop below for some of the most unique Christmas ornaments available on the internet.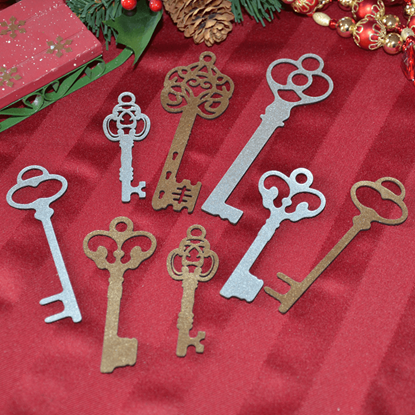 Item # LB208-7
The key to a joyful holiday is to be merry and of good cheer, although having a few handsome keys floating around does not hurt either! With this Victorian Key Ornament Set, you can deck the halls with classic keys all you want!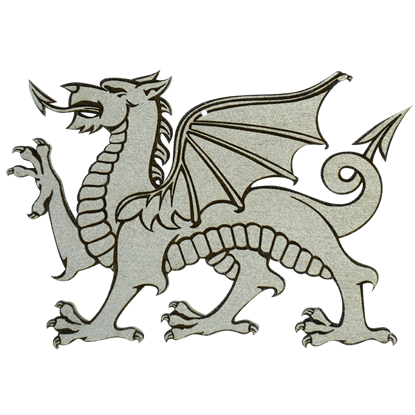 Item # LB208-14
This charming little Welsh Cadwaller Dragon is just waiting to be put up on your tree for all to see. He is sure to wow and please! This ornament would easily become a keepsake in your family and would make a thoughtful gift too.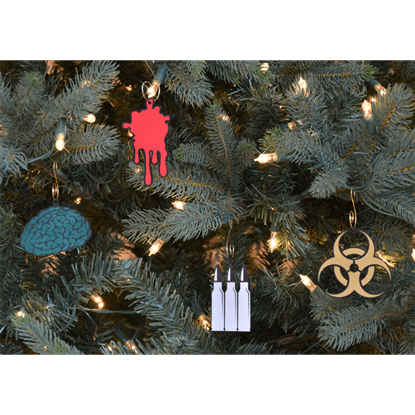 Item # LB208-8
Zombies have invaded Christmas! Did you really think the holidays were safe? Zombies are everywhere, and now you can zombify your Christmas, or any other holiday too, just by hanging your very own Zombie Christmas Ornament Set!