Instead of dog-earing the pages of your favorite book, take a look through our selection of bookmarks and find the perfect way to keep your place. We offer bookmarks printed with gorgeous fantasy and gothic art, collectible historical bookmarks, and even bookmarks featuring favorite characters from beloved TV series, movies, and other franchises. Shop Game of Thrones magnetic bookmark sets here, as well as all our fantasy, gothic, and medieval bookmarks. No matter what you are reading, we strive to have a bookmark that is right for you. Keep checking back, as we will add more products to this category as they become available.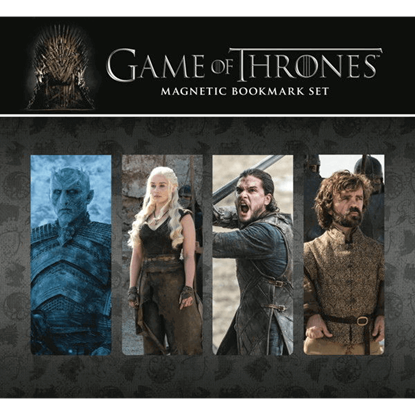 Item # Game-260
Reference the similarities and differences between the George R.R. Martin series, A Song of Ice and Fire, and its HBO adaptation when watching the latest episode. Mark your spot with this set of Game of Thrones Magnetic Bookmarks.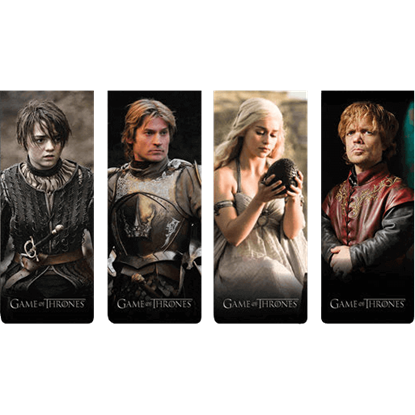 Item # Game-186
Designed for all those who cannot get enough of the thrilling television show Game of Thrones and also love to read, the Magnetic Game of Thrones Bookmark Set includes four bookmarks which display characters from this show.