If your next live action roleplay event takes its inspiration from the era of Roman soldiers and gladiators, then choose a high quality LARP weapon from the Ancient LARP Collection. This collection, expertly crafted by Forgotten Dreams, has a LARP weapon for any character hailing from this era, with a wide assortment that ranges from items like the Ancient Pugio LARP Dagger to the Ancient Roman LARP Spear. Made of industrial quality, closed cell latex, these LARP weapons are resistant to shredding and coated with latex for extra protection as well as an elastic gloss finish for added resiliency. Protect yourself with the Ancient Roman LARP Shield, large and rectangular for fending off the blows of your attacker. The shields are made of the same shred resistant foam as the weapons, made durable as well through coatings of latex and elastic gloss.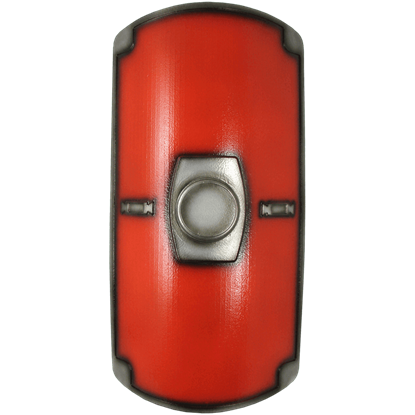 Item # FD-1006
Keep your guard up in battle with the Ancient Roman LARP Shield. Made of shred resistant foam and displaying a vibrant red color, this LARP shield is ideal for defending yourself during Roman-inspired live action roleplay activities.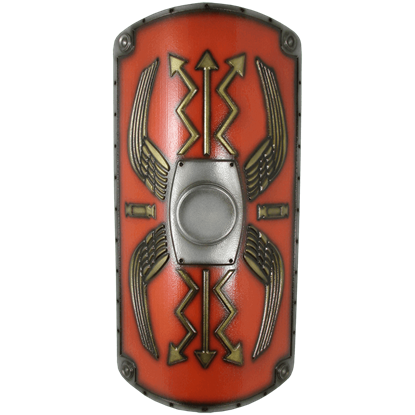 Item # FD-1007
Guard yourself in authentic, Roman-inspired style with the Deluxe Ancient Roman LARP Shield. This shred resistant foam shield is a dynamic and eye-catching way to add defense to any Roman-inspired live action roleplay ensemble.